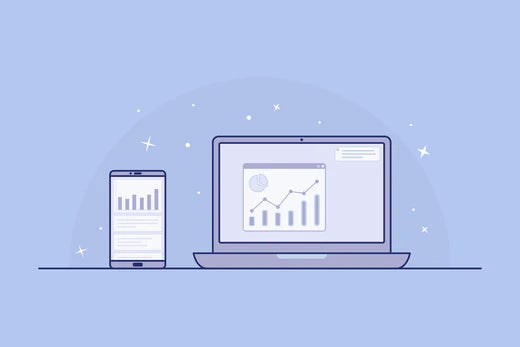 Web Design
How to Choose the Best Web Design Agency for Your Website
Choosing the best web design agency for your website is crucial for the success of your online presence. Here are some steps to help you find and select the right web design agency:
Define your goals and requirements: Before searching for a web design agency, clearly outline your goals, objectives, and requirements for your website. Consider factors such as the purpose of your website, target audience, desired features, budget, and timeline. This will help you communicate your needs effectively to potential agencies.
Research and gather a shortlist: Look for web design agencies that have a strong portfolio and a good reputation. You can start by asking for recommendations from colleagues, friends, or business contacts. Additionally, search online for agencies that specialize in your industry or have experience with similar projects. Create a shortlist of agencies that seem to align with your requirements.
Review Cases Studies and portfolios: Now you have shortlisted the website, Next step is to visit the websites and reviews their cases studies and portfolios. This will give you an idea of their design style, quality of work, and the types of projects they have handled in the past. Look for websites that are visually appealing, user-friendly, and have a good user experience.
Check client testimonials and reviews: Look for testimonials or reviews from previous clients of the web design agencies. This will give you insights into their clients' experiences and the agency's professionalism, communication skills, and ability to meet deadlines. You can also reach out to past clients directly to ask about their experiences working with the agency.
Assess their expertise and services: Consider the expertise and services offered by the web design agencies. Do they specialize in specific platforms or technologies? Do they provide additional services like SEO, content creation, or digital marketing? Assess whether their skills and services align with your project requirements.
Evaluate collaboration and communication: Contact the shortlisted agencies and assess their responsiveness, willingness to listen, and understanding of your goals. A good agency should be able to provide suggestions and ideas based on their expertise while incorporating your vision.
Consider budget and timeline: Request quotes from the agencies on your shortlist and evaluate their pricing structures. Compare the costs and services offered by different agencies, keeping in mind that the cheapest option may not always be the best. Also, discuss the project timeline with each agency and ensure they can deliver within your desired timeframe.
Arrange consultations or interviews: Schedule consultations or interviews with the top candidates to discuss your project in detail. This will allow you to evaluate their communication skills, professionalism, and enthusiasm for your project. Ask questions about their process, project management, and how they handle revisions or updates after the website launch.
Consider On-going support and maintenance: A website requires ongoing support and maintenance after the initial design and development phase. Inquire about the agency's post-launch support options, such as bug fixes, security updates, and regular maintenance. Ensure that they offer suitable support packages to keep your website running smoothly.
Trust your instincts: Choose an agency that you feel comfortable working with and confident in their ability to deliver your vision. Building a good working relationship is important for a successful collaboration.
By following these steps, you can carefully evaluate and choose the best web design agency for your website project. Remember, it's essential to find an agency that not only meets your requirements but also understands your business goals and can create a website that reflects your brand effectively.